Proposed Ruffet Road/Coalsack Lane Closure.
UPDATE 27/4/18: The council have made the following announcement: "The road closure at Coalsack Lane and Ruffet Road will not be implemented on Monday the 30th of April to enable us to discuss the exact locations of experimental closure points with the local community"

South Gloucestershire Council have announced, with no prior discussion, the complete closure of Ruffet Road and Coalsack Lane (which run through and alongside the golf course) as of Monday 30th April 2018 by concrete blockades (shown in red on the plan below). Initially being described as an experimental period of 6 months, they intend to make this arrangement permanent as of October 2018.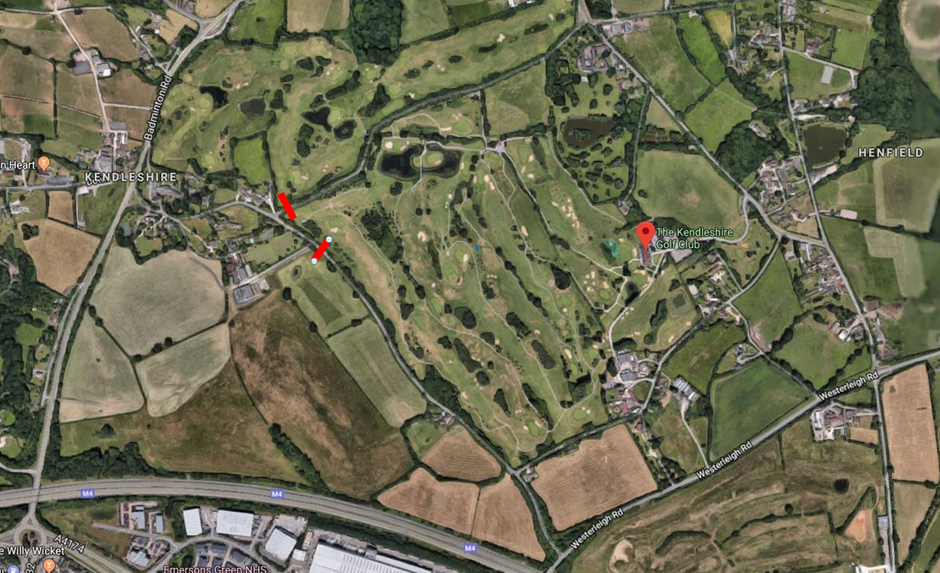 Details of the proposals can be found here:- https://consultations.southglos.gov.uk/consult.ti/T437_443_ETO_2018/consultationHome
We have been as alarmed at this as local residents, both the complete closure and the failure to even discuss with local stakeholders ideas or options first.
This will inevitably impact those users of the golf club that travel along Ruffet Road/Coalsack Lane when getting to the Clubhouse, not to mention the potential for increased fly-tipping, etc on the newly created redundant stretches of road, and we have filed a strongly-worded response to the Council regarding our business concerns over the closures.
In response a public meeting will be taking place next week, and we have been advised that it would be worth gauging the wider feeling towards this proposal prior to the meeting.
We would therefore appreciate support from any and all members who feel that they would like to join us in opposing the closure of the two roads as per this proposal.
You can do so by filling in your name and membership number below. Thank you in advance for your assistance.
Thank you for signing up!
Thousands of happy customers
We are all about making people happy, whether that is ensuring the finest greens in the Bristol area are playing just so, or putting the sparkling touches to the Bridal Couple's ceremony room, or using carefully selected local produce to craft exquisite homemade dishes. We find the best commendation from the huge number of repeat visitors we entertain, and we'll let them tell you all about us...