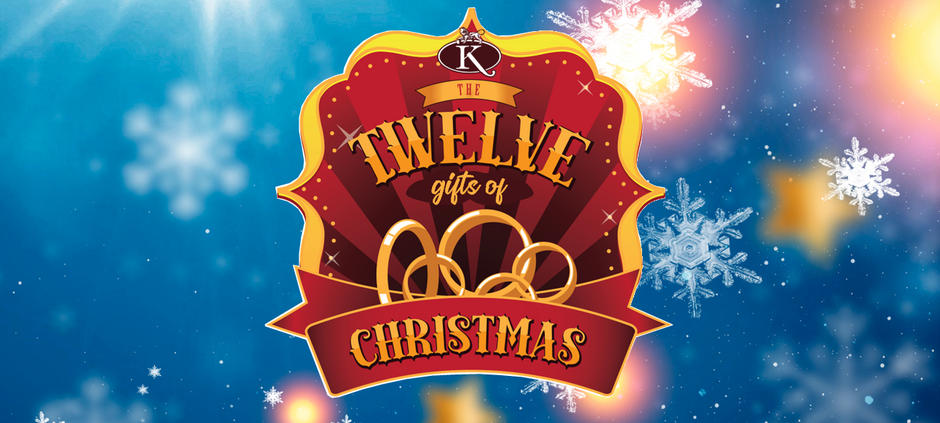 Enter our free December draw to be in with a chance of winning one of our twelve gifts!
We're delighted that you chose to join us during December, and it's simple to enter our draw, below.
Each year we also look for feedback on the experiences of those who join us for Festive Events, and we would very much welcome your input at our Christmas Feedback Form.
The gifts include:-
A free party package, worth £500
bottle of Bollinger champagne
£25 Clubhouse voucher
case of Poretti beer
Coffee & Cake Deal for two
2ball Golf Voucher
£50 Sunday Lunch Voucher
case of Thatchers cider
£250 off a Party Package
2ball Golf Voucher
£25 Clubhouse voucher
£50 Sunday Lunch Voucher
Terms:-
This draw runs from 27th November 2021 until 31st December 2021.
The draw will take place on Tuesday 4th January 2022.

It is only open to people over the age of 18 at the time of the draw, and is not open to Kendleshire staff members.

There are no cash alternatives to each prize.
A valid email address must be supplied by all entrants in order to qualify for the draw; winners will be notified only by the email address.
Prizes may include an expiry date, clearly visible on the prize. This date cannot be extended.
Thousands of happy customers
We are all about making people happy, whether that is ensuring the finest greens in the Bristol area are playing just so, or putting the sparkling touches to the Bridal Couple's ceremony room, or using carefully selected local produce to craft exquisite homemade dishes. We find the best commendation from the huge number of repeat visitors we entertain, and we'll let them tell you all about us...